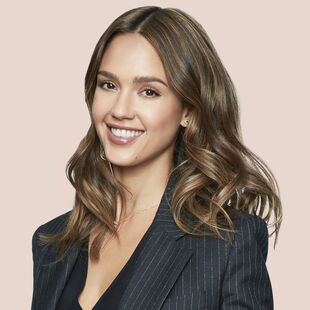 Lorraine Frost/Wiegert is the wife of George Wiegert, the mother of Juilet Wiegert/Myres and Matthew Wiegert and the daughter of Jack and Jewel Frost.
She's played by Jessica Alba.
Her personality
She's very nice, beautiful and smart women. She's a good friend to Stephanie Krueger and after her death, it's unknown how she was brought back.
Her life
She was born in Springwood with her parents. When she was at Springwood High School, she met George Wiegert.
In 1975, they were married and was about to have baby until she saw George's ex-friend, Freddy Krueger was about to be burn. Then, she tried to save him until she died.
As years passed, she came back in How the Villains stole Christmas after 35 years by Jillian Voorhees.
Her future
She's still married to George and had 2 kids: Juilet and Matthew Wiegert.